Our Mission:
REACH
the lives of students through the transforming message of the Gospel of Jesus Christ
TRAIN
them with the anointing of the Holy Spirit
SEND
them to minister in the local church, church planting efforts.
---
1. Romanos / Romans
2. Daniel y Apocalipsis / Daniel & Revelations
3. Manejo de Conflictos / Conflict Management
4. Liderazgo Eficaz / Effective Leadership
5. Homiletica / Homiletics
6. Historia de la Iglesia / History of the Church
7. Oracion y Adoracion / Prayer & Worship
8. Teologia / Theology
9. Administracion de la Iglesia / Church Administration
Powered by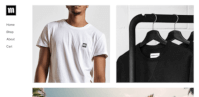 Create your own unique website with customizable templates.