Fired Up Teens:
​July 23-27, 2018

Schedule includes:

Morning prayer / Bible reading time
Breakfast
Class time (Class topics include: Identity, Sharing My Faith, Life of Christ, Armor of God, and others)
​Lunch
Drama practice
Choir practice
Dinner
Attending Church service
Movie night
Graduation Ceremony
And other surprises!



To apply, download application and after completing it please email it to fofbs1@gmail.com along with a picture of the applicant:
Contact our office for next Fired Up Teens dates.
---
Testimonials
"This internship helped ignite a passion in my life for God and now I have a strong hunger for God's Word like never before. I can't wait to return next summer!"
Jorge Solano, Alumni

"I highly recommend this ministry; I saw a positive change in the life of my son after he attended this internship. I encourage any and all parents to make the investment to end your send to this life transforming program."
Veronica Frayre, Proud Parent

"Rev. Rafael, Rev. Maricela, and their entire staff are doing an outstanding job in teaching and mentoring this generation. Their internship is anointed, purposeful, and much needed in these times. May God continue to use them to impact students and raise up men and women devoted 100% for God."
Rev. Teofilo Aguillon, TGHD Presbyter
Powered by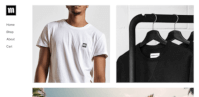 Create your own unique website with customizable templates.